Away view is similar to the one in Windows version. It will show up after you come back to the computer. By deafult, it will show up after more than 10 minutes of inactivity. You can change that in settings.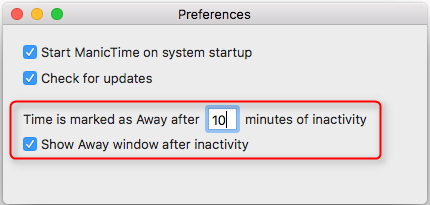 Away view settings
You can only use tags defined on the server, under Administration, Tags. If there are no tags defined there, then you can use any tags you like.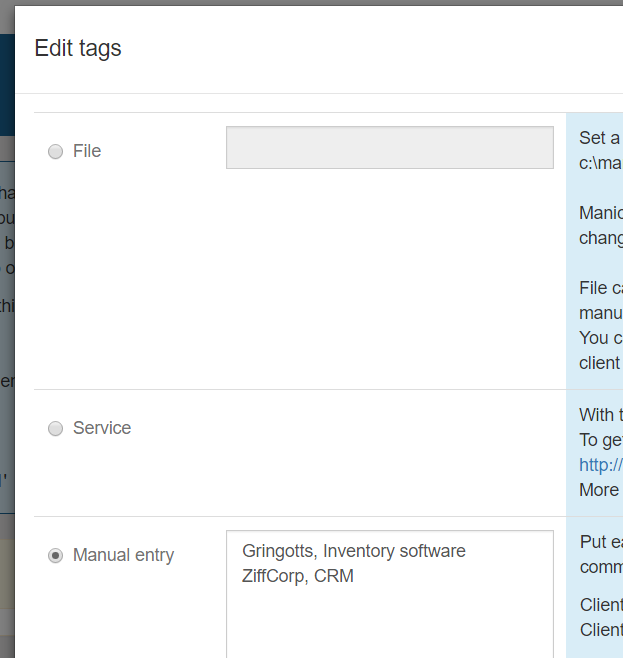 Server tags
After you come back to the machine, away view will pop up.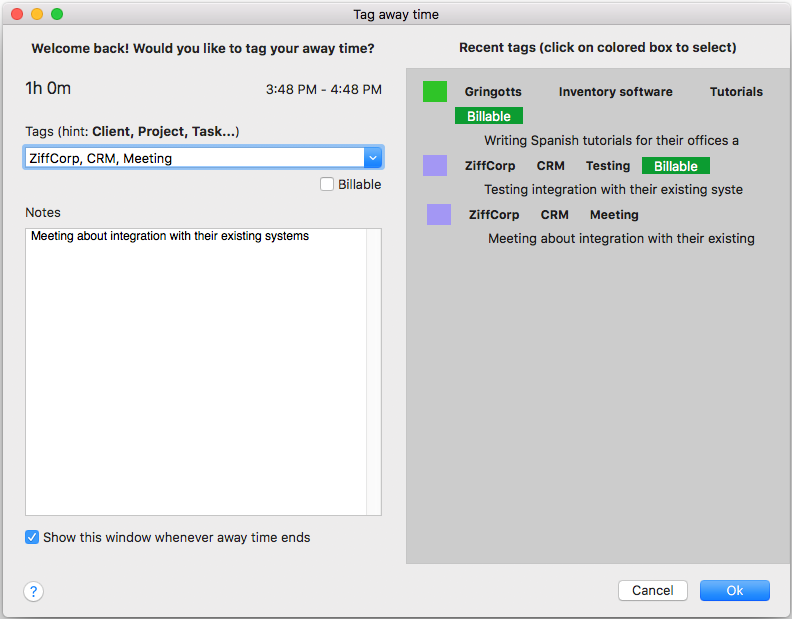 Away view
If you click on the colored square, related data will be entered into the fields.