Since Linux does not have its own user interface, users had to use ManicTime Server for it to be useful. This means that users needed to install and run their own ManicTime Server. While this was not a big deal for companies, it was a problem for single users.
We now offer a cloud license. The main differences between running your own server or using our cloud are:
Cloud license
Regular license
- monthly or yearly subscription
- we run ManicTime Server for you
- all professional features
- free updates

- with purchase you get year of updates, after a year use the last version released within a year or upgrade for another year
- all professional features
- option to run your own ManicTime Server (included with regular license)

To get a cloud license, first select a plan and register on our site, then use your username and password to connect ManicTime Linux.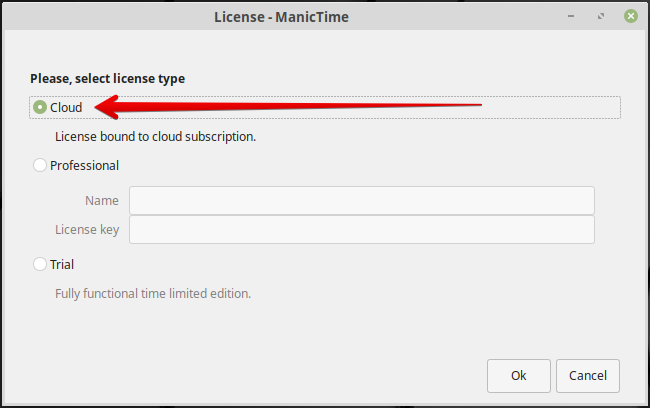 Connect ManicTime Linux
Once connected, you can then visit cloud.manictime.com or click a link in the ManicTime menu to view reports.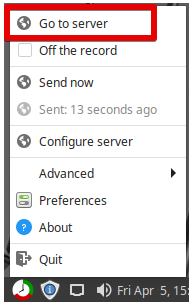 Click "Go to server" to view reports
ManicTime Linux can now track screenshots. For this to work:
Screenshots must be enabled locally
Screenshots must be enabled on the server (if you are using ManicTime Cloud, it depends on the subscription type)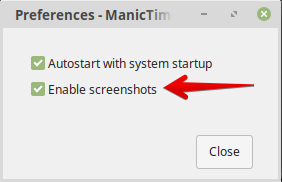 Enable screenshots locally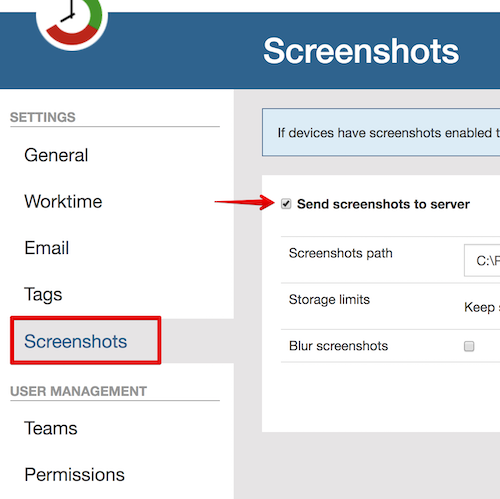 Enable screenshots on the server (only if you installed ManicTime Server yourself)
Viewing screenshots
Screenshots can be viewed on the server, they will show up in tooltip when you mouse over the timelines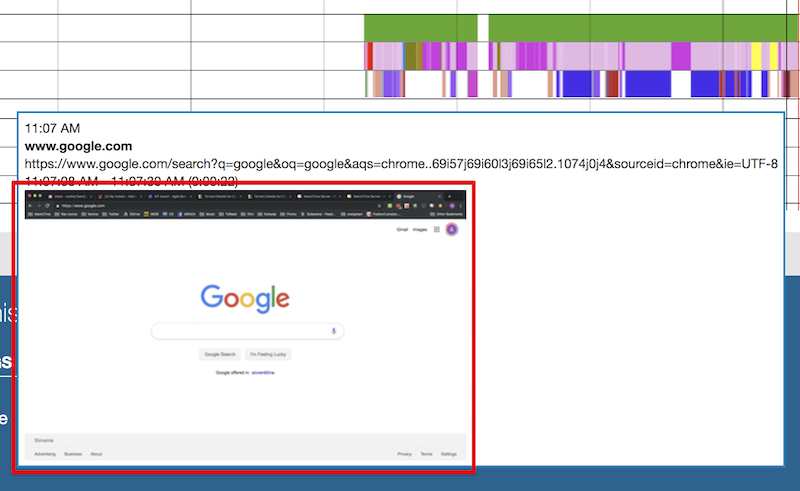 Show screenshot in tooltip