This is not a full ManicTime Windows port to Linux. It is only a tracker, which can send computer usage data to ManicTime Server, where you can view the reports.
To use it, you need to have ManicTime Server v3.3 (released in June 2016) or later installed on some Windows machine. You can see ManicTime server version in bottom right corner of any page on ManicTime Server.
1. Update Mono package repository
Skip this step if your Mono version (mono -V) is already equal or greater than v4.8.0.524
---
If you don't have Mono installed or if you have an older version of Mono installed, you need to update Mono Project's GPG signing key and package repository. It enables Linux package manager to find latest Mono versions.
To install/update mono, follow the first step of instructions for your Linux distribution ("1. Add the Mono repository to your system").
2. Download and install package
Download and double click ManicTime.deb file to install ManicTime.
3. Run ManicTime
Run ManicTime from StartMenu/Applications/Office/ManicTime. If it runs successfully, you should see ManicTime icon in the status menu bar.
Setup server connection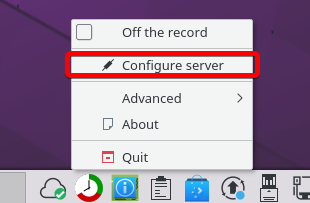 Open server connection window
First enter the ip and port information of ManicTime server.
Then enter your username and password (if server is using Windows authentication, then these are your Windows credentials, same as when you login to Windows).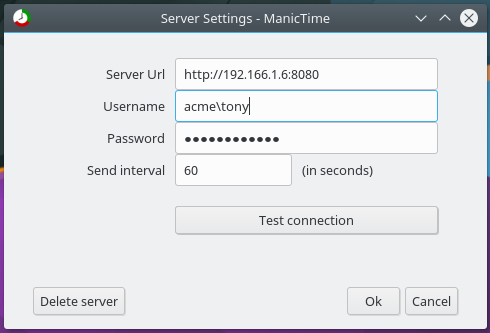 Server connection window
Then go to the ManicTime server, Administration, Connected devices. You should see Linux machine under connected devices. You should also see data coming from Linux on Timelines report.

View data to server
You can also view the data in ManicTime for Windows.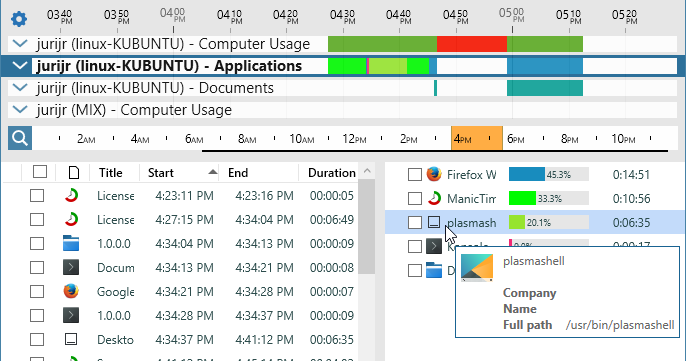 View data in ManicTime Windows